アカリ☆彡です。
ePUB リーダーになります。
Gitden Reader - EPUB 3 Reflow & Fixed-Layout Viewer 4.5.1(無料)
カテゴリ: ブック, 教育
現在の価格: 無料(サイズ: 34.6 MB)
販売元:
Gitden Inc. - Gitden Inc.
リリース日: 2012/05/19
iPhone/iPadの両方に対応
現在のバージョンの評価:
(2件の評価)
全てのバージョンの評価:
(5件の評価)
What's New
Fixed Media Overlay issue in reflowable book.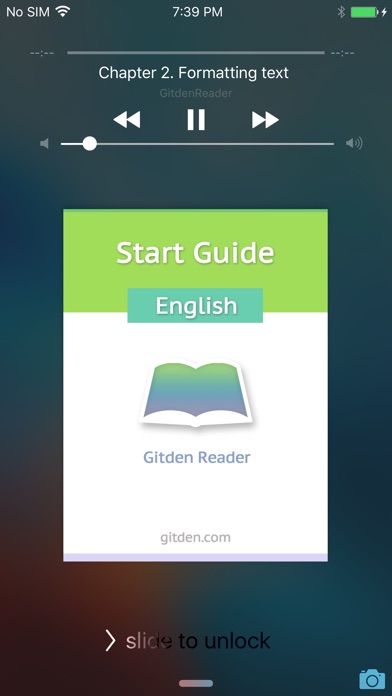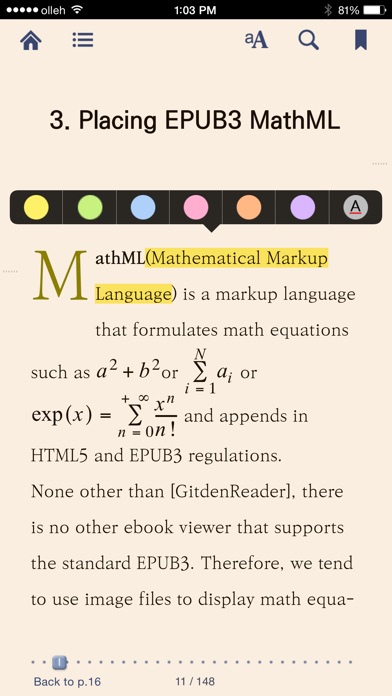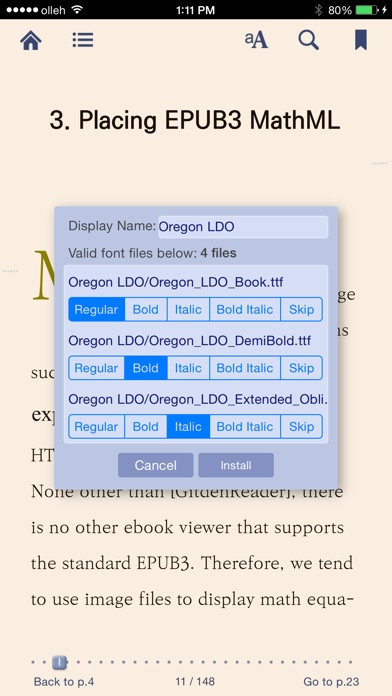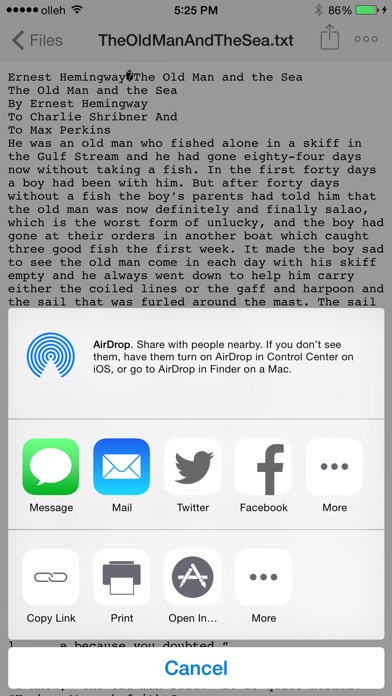 Description
GitdenReader is the best eBook Reader which is easy to use with a good intuitive user interface and supports not only EPUB 2 spec standard but also EPUB 3 at the highest levels.
1. Supports EPUB 3.0 standard most faithfully
- Reflowable book and fixed layout book
- Media Overlay not only in fixed layout book but also in reflowable book
- Javascript and CSS3 superbly (You can create an interactive ebook such as marking a test in real time)
- MathML(math equation) and SVG embedded in epub file properly
- 99% of MathML 3.0 with embedded MathJax library
- RTL (Right To Left) vertical writing (You can easily read EPUB3.0 ebooks in Japanese)
- RTL for Arabic and Hebrew languages (You can easily read EPUB3.0 ebooks in Arabic and Hebrew)
2. Essential features for comfortable reading
- Read with the font embedded in an .epub file. (Gitden Reader is going to support for adding user's font and using it in a reflowable book)
- Tap footnote link in a body text, it will be shown in pop-up window.
- Go back to the previous page easily since there appears "Back to p.#" when you tap a link in a body text or in the list page. Even if you make a wrong move, you can go back by tapping "Back to p.#" without any trouble
- Export highlights or notes to a text file
- Zoom in an image or a table in a body text by double tapping
- DRM is embedded in Gitden Reader, thus an unauthorized user cannot open an .epub file
- 3D touch
- Import .epub files and text files using Open In or iTunes Files Sharing
- Read aloud (TTS)
3. Easy to use with intuitive interface
- Adjust your reading experience by tapping [aA] icon : Change 1) font, 2) font size, 3) line spacing in narrow, normal and wide, 4) paragraph alignment. Sellect 5) single or dual page view, 6) view by the page or scroll view which shows in rows, 7) day(white, sepia) or night(black) background theme.
- Search text, put a bookmark, share selected parts of content/ highlight/ memo on SNS and search dictionary, etc.
- Highlight in 6 colors, underline, strikethrough and insert/ edit memos
- Lock the screen orientation
- Automatic hyphenation in English
- Turn on/off paper curling effect when turning pages